INTERESTING NEWS
Trending
10 Effective Ways To Get Real Instagram followers For Free
Get Free Instagram followers
Instagram is an enormous space for anyone craving an audience, be it an individual or a business. Harnessing engagement on Instagram not only offers credibility but also ensures you enjoy an audience that speaks for you, your product and even your services. And once you have an audience in the aforementioned sense, there is no stopping for you and your business.
When we talk about engagement, Instagram, using the diverse content it homes, entertains an engagement rate that overshadows the likes of any other social platform. As per a 2014 Forrester study, Instagram's engagement rate was 58 times higher than that of Facebook. And considering the developments, Instagram has made over the years this seems to be just the beginning.
That's must be enough reason to get more Instagram followers? And if you share our thoughts, here are 10 simple ways to gain real followers on Instagram. 
Get Started with the a Theme
Adhering to a presentable and eye-catching theme is the first thing you need to sort. Thankfully, there are numerous pages, brands and bloggers you can absorb inspiration from. From your stories and profile picture to posts and highlights, all when incorporated in a theme reek off the motive of your page. Go black and white or baby pink, but adhere to a theme.
Also Read:  Go Green and Pollution-Free This Diwali with These 7 Amazing Tips
Post what people want to see
Think your Instagram page as a writing page you want to get real Instagram followers for. Speaking from experience, a beginner writing page would work fine if you begin writing small quotes. The fact is that people don't attend 30-line-long poetry until you are not a famous poet. Similarly, if a fashion brand, start with posting something that visitors might not have bumped into, this ensures extended visitor stay.
Get creative with captions
Descriptions aka captions are the right place to put some efforts even though many would just ignore it. However, the remaining few who wouldn't, matters. As a beginner, start with asking questions in your caption. This assures engagement, a little, but it certainly does. The best thing about engagement is not only the improved credibility but also the confidence boost that you garner after seen a positive comment.
Optimize your Instagram
Optimizing your Instagram feed is making it as user-friendly and informative as possible. This is one of the best practices to get more real Instagram followers.  The best practice if trying to optimize your Instagram involves making your user name as search-friendly, linking product pages to Instagram and attractive bios that define the goal of the page.
Consistency is the key
People follow you for original and regular content and would barge out if you fail to provide them the same. We agree that producing content consistently is challenging but also rewarding. So try to be consistent with content. Plus, ensure your content revolves around present scenarios or events for they will fetch you more engagement, interactions and also followers.
Read More:  4 Lifehacks Will Make Your Life Easy Along With Offering Health Tips
Using the Right #Hashtags
On Instagram, hashtags tie the conversation with users. Using relevant hashtags exposes your posts to a wide audience. And trying to use hashtags like "like4like" or followforfollow" does not help you get free followers on Instagram but only brings you under Instagram AI's scrutiny eye. To find relevant hashtags, just go to the "Search" option and search as per your niche. For example, if you search for "quotes" you will see a list of related hashtags suggestions which you can use for a quote page.
Stories and Highlights
Great stories are admirable, even if it's an Instagram Story. Instagram stories give you a chance to post 'off-profile' content like behind the scenes content. Like your profile is about cakes, a story that depicts how you prepare cake would be good content to post.
Only if you can produce an engaging story that garners attention, Instagram might place it in its "Explore" section as well. Thus, allowing you a wider audience. When it comes to highlights, they add little extra to your already polished profile.
Ask people to promote your profile
You can either use Instagram Promotions or ask other poplar pages on Instagram to promote your content on Instagram. This will cost you money but is also fulfilling. Make sure you highlight your best content for promotional purposes. You can also join contest created by renowned pages, who would likely mention you on their posts if you win.
Add relevant location
On a vacation in Bali? That's probably one of the most searched tourist destinations on Instagram. Bring the fact into use by embedding picture location on your photos. The same – if your account is public – will be visible on profiles of who so ever search for Bali.
Host Contests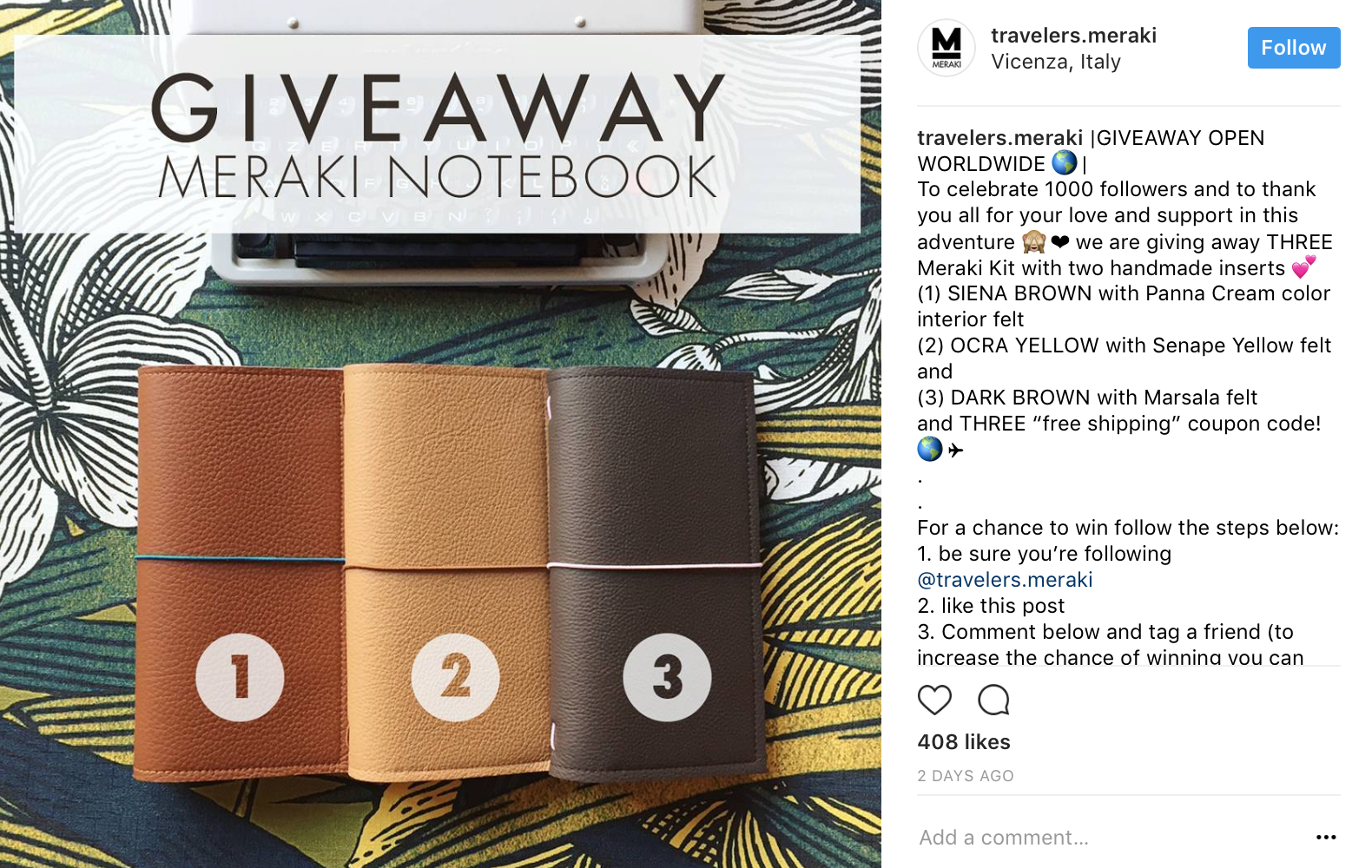 Once you have a considerable number of followers, you may host a contest to boost engagement and gain followers quick. Set up a contest and a luring prize with the same that would attract users to follow you. Also, ensure you cross-promote the contest for a more favorable response.
Follow these best practices and you would notice healthy followers gain in no time.
You may like to know:
» Top 10 Places To Visit in Delhi
» 10 Kitty Party Games
» Disha Patani Biography
» Hande Erçel Biography