Travel
Trending
TOP 7 GETAWAYS IN ATLANTIC CITY
ATLANTIC CITY
Atlantic City's magnetic appeal is famous worldwide. This seaside city is the East Coast capital of gaming and attracts more than 27 million visitors every year. Casinos, restaurants, famous chefs, luxurious spas, crazy shops and so forth.
#1 The Boardwalk
In Atlantic City, nothing is more famous than the Boardwalk: the very first boardwalk in the US. This wooden path runs along the beach for 4 miles and continues into Ventnor City. The Atlantic City Boardwalk opened in 1870 and today it's full of amazing things to see: along with casinos and hotels, restaurants and amusements, you will find the Entrance to the Stars, the Boardwalk Hall, the House of Blues and several important museums. Just off this famous Boardwalk lies The Claridge – A Radisson Hotel: an architectural masterpiece with a superb oceanfront location. If you're a music lover, be sure to visit Malcolm's Lounge
with live music on the 23rd floor. Remember to book well in advance to take advantage of all the offers and save some money.
Read More:  Traveling to Istanbul- A Look at What To Do?
#2 The casinos
When it comes to Atlantic City, nothing is as famous as its casinos and the city has got nothing on Las Vegas: in fact, the gambling scene has been exploding since 1978, when the first legal casino opened. If you've never stepped foot in a casino before, this will be an incredible first time. There won't be a better occasion to try your luck than this. High-stakes poker, baccarat, Spanish 21, you name it! Every variety of game will be at your disposal: so, whether you're a first-timer or an expert, put up your poker face and grab your chance!
#3 The Steel Pier
The famous Steel Pier is an amusement park constructed on the Boardwalk. It's a great place for families, yes, but it's perfect for an exciting evening as well: games, amusement rides, candies, there's some kind of fun for everyone. Located on the boardwalk, the Pier is known for its renowned entertainers but also for its 227-feet-tall Wheel overlooking the ocean. Get yourself a ticket and enjoy your evening with amazing views of the city and the ocean.
#4 The Civil Rights Garden
Gardens evoke feelings of intimacy and are often designed to be beautiful and elegant. In Atlantic City, the Civil Rights Garden was intended to educate people about the civil rights movement of the 1950s and '60s and to serve as a memorial garden. It houses a large fountain with classical granite columns: and if you look closely you can find historical quotes engraved in them. Stroll on picturesque passages and paths and discover the atmosphere hidden in this garden.
#5 Wine tours
Do you feel like stepping into the world of wine? Well, you've come to the right place. Wineries are unique places, meant to offer different varieties of quality wine produced all around the world. Free wine tastings and vineyard tours are available in Atlantic City all year round: that is if you know how to find them.
#6 Fine dining
Premium dining in an intimate setting? Well, head straight to Council Oak Fish: an elegant restaurant known for its elegant nautical interiors and its seafood dishes made in a fire-burning kitchen. All you have to do is book a private dining room and enjoy breath-taking views over the ocean. The restaurant is located within walking distance from the beach and it usually features amenities such as wine tastings and live music: isn't it perfect for a night out? A class act that you must visit in Atlantic City.
#7 The Atlantic City Ballet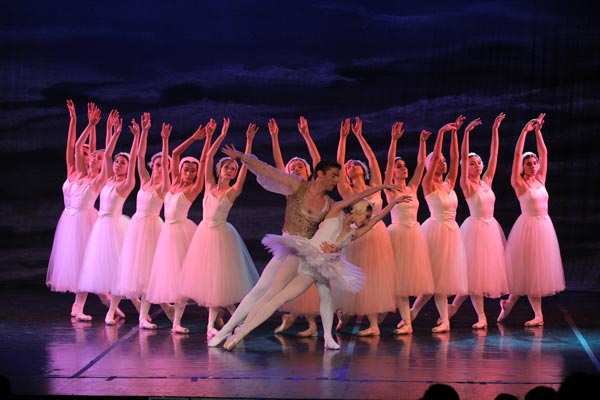 A ballet performance is always magical. Founded in 1982, the Atlantic City Ballet is a renowned ballet company: their mission is to bring happiness and appreciation for dance through incredible performances and superb choreography. Professional and award-winning dancers from all over the world have recently joined the company to expand the Company's audience. If you're attending a class for the very first time, get ready for an exciting night out. Did somebody ever tell you that you can't dance? All right, show them.